The Green at 9&90 is a part of RENU CommunitiesTM
RENU is an energy solutions provider that delivers decarbonized energy retrofits to existing communities.
Through the RENU process, The Green will be undergoing a substantial effort to reduce carbon emissions by improving the property's energy efficiency and offsetting the community's energy consumption through on-site renewable energy production.
As a result, The Green is expected to avoid 2,642 tons of carbon emissions each year.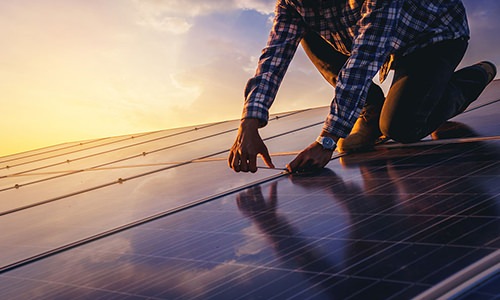 SOLAR PHOTOVOLTAIC (PV) SYSTEM
PV Systems are solar panels that can convert light into electricity. This renewable energy technology can be used to offset energy consumption from the electrical grid to achieve carbon neutrality.
Resident Benefits Include:
- Clean electricity
- Reduced demand for fossil fuels from power plants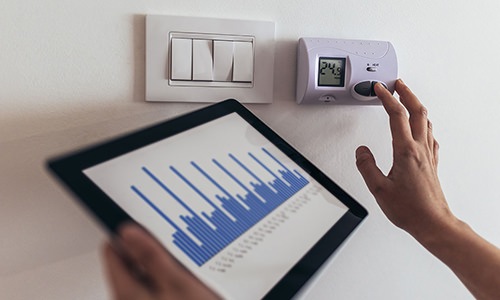 ENERGY MONITORING SYSTEM
The energy monitoring system is a small piece of hardware that connects to an electrical panel to measure energy consumption and production. The system allows property managers to detect faults and allow residents to understand their energy consumption.
Resident Benefits Include:
- Improved equipment fault detection
- Greater energy insight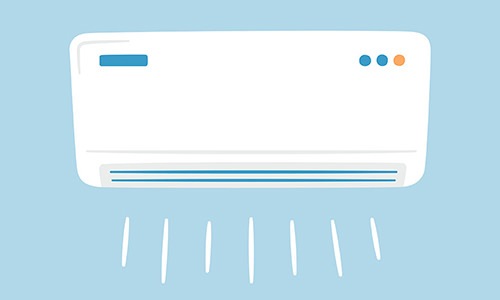 COLD CLIMATE HEAT PUMP HVAC SYSTEM
This new electric split-ductless HVAC system consists of an indoor air handler and an outdoor unit connected via two refrigerant lines. This system is highly efficient and varies its speed to precisely meet your heating or cooling needs.
Resident Benefits Include:
- Heating and cooling from one source
- Greater temperature control
- Reduced noise
- Improved comfort and airflow
- New eqipment with reduced service calls